Hello, all of you wonderful human beings! ☺️❄️
Today, I'm here with the first guest post in the Sprinkles of Dreams Blogger Feature, in which I use my blog as a platform to boost fellow bloggers. Today's post is written by one of my absolute favorite people in the book blogging community, my dearest friend Malanie.
I hope you love her recommendation post as much as I do! Please give her a warm welcome, and show her some love in the comments below! 💗

Bloglovin' – Goodreads – Instagram – Tumblr – Twitter
I am so excited/honored/crying to post on Lily's blog!!?????? I admire Lily so much,,,,she's one of my best friends I've met through book blogging. Therefore, I felt there was no other choice but to write a guest post about character friendships!!
+ Platonic relationships are my favorite thing in books, so I must promote them on what's the highlight of my blogging career thus far. c:
1. friends that protect you and shower you with affection
I love the "mom" friends that ensure you're safe + eating nutritious meals + vanquishing your enemies in one fell swoop.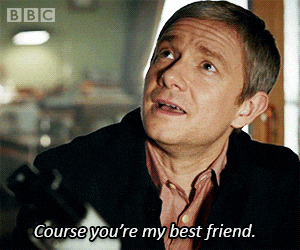 The Gilded Wolves by Roshani Chokshi / I read the ARC for this one (pub. January 15th 2019) and the friendships are SO SPECIAL??? Séverin adores all his friends and cares for them as their fearless leader.
Plus, the characters are so diverse. Enrique is a bisexual Spanish-Filipino historian, Zofia is a Jewish Polish mathematician, Laila is Indian, and Tristan is an actual ray of light.
Queer, feminist, and diverse best friends chasing power and glory and I LOVE THEM 🙂
Girl Made of Stars by Ashley Blake Herring/ The female friendships in this book made me cry 4789 times. Mara, Hannah, and Charlie are so supportive, even in the face of tragedy. They protect + adore one another in such a wholesome way, which made this book easier to read emotionally.
TW: rape, sexual assault, victim blaming, anxiety and panic attacks.

2. when your sibling is your best friend
Strong sibling relationships are so rare in books. I think I've only read one book where siblings were the main theme/focus of the story??
But when siblings are also friends, it's so adorable and I cherish themmmm. + it's relatable for me, because my little sisters and I are very close ❤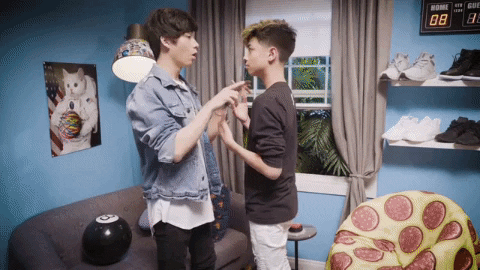 99 percent Mine by Sally Thorne/ Another book not published until January 2019 (I'm counting the days until it appears in the worldddd.) This is technically a rom-com, but my #1 favorite thing about this book is Darcy and her twin brother ❤
They are so complicated, but in the end they're each other's favorite person.
A List of Cages by Robin Roe/ The love between Adam (ADHD rep) and his foster brother Julian is so intense and beautiful. Both boys are lovable as individuals, but the devotion and affection they show each other is SUPERB lskjdflkjs
TW: emotional + physical abuse (parent figure to child)
3. best friends – lovers
///MY FAVORITE TROPE IN THE ENTIRE WORLD///
What better combination than both friendship AND romance? It's like peanut butter and honey, Foxhole and Court, library cards and humans. I support this concept 10000%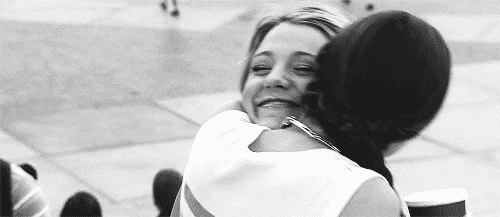 The Gravity Between Us by Kiersten Zimmer/ One of my favorite Sapphic love stories!! Kendall is a popular actress when her best friend, Payton, comes to Hollywood to be her roommate. Meanwhile, Payton has been in love with her for years.
It's not Quality ™️ writing but I still loved it
Josh and Hazel's Guide To Not Dating by Christina Lauren/ Josh and Hazel are iconic, hilarious best friends. Their relationship, even before they become a couple, is all about about being weird, having no filter, having fun, and being unconditionally loved.
4. found family
found family = the people you choose to spend your life with and take care of ❤
I AM FALLING OVER.
Wolfsong by TJ Klune/ The cover is bad,,, BUT THE ADORABLE FOUND FAMILY WITHIN THE PAGES I AM WEAK. Oxnard's father leaves him when he's a little kid, but then a new family moves into the house down the street. And they are werewolves.
I promise it's great. Ox is so thoroughly adored by every single member of the Bennett group. I would read a separate book documenting his relationship with each member of the family.
The Foxhole Court by Nora Sakavic/ I feel like bursting into tears at the mere thought of how pure and wholesome. Fictional sports! Your team becoming your favorite humans!
+++++Slow-burn family! my favorite book/series of all time
5. friends that refuse to give up on you
Here are two of my favorite bookish friendships in which the loyalty is STRONG. With romances it seems like every single smol problem makes them give up/have second thoughts? But these friends don't do the drama 🙂
This Adventure Ends by Emma Mills Sloane and Vera bb. No one does friendship like Emma Mills and I'm still working to complete an actual shrine to her trifecta of great friendship books (despite my October "Foolish Hearts" scandal)
Darius The Great Is Not Okay by Adib Khorram/ Sohrab!!!!! When Darius goes to visit family in Iran, he meets a boy named Sohrab and they becomes best friends. Each time there's a lack of communication, they communicate and resolve it like the heroes they are.
TW: fatphobia (from family members)
6. when your friends are honest and real
Honesty is so important to me & I hate when characters are dishonest and it leads to an entire plot twist that no one asked for. *sigh*
But in these books friendship prevents all unnecessary conflict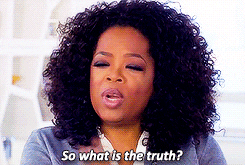 Vincent and Theo: The Van Gogh Brothers by Deborah Heiligman/ I adore Vincent Van Gogh with my entire being, he's such an ////inspirationnnnnn/// This book is nonfiction but reads like fiction, and is based on the relationship between Vincent and his brother, Theo.
They were extremely close and one may even describe them as platonic soul mates ❤
Anger Is a Gift by Mark Oshiro/ Moss and his friendship circle is so diverse!!??? This group features so much POC and queer rep, and I was so impressed with how true they are with one another?? I adore themmm.
TW: panic attacks, police brutality, racism, violence, death

What is your favorite book friendship?
-malanie
|✨ TWITTER ✨| ✨BOOKSTAGRAM ✨|✨ GOODREADS ✨|